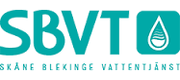 2023-102 - Nytt vattenverk i Nymölla 2023
To participate visit
Kommers Annons eLite
and register interest. You may need to create a user account at Kommers Annons eLite if you do not already have one.
1. Contracting authority or entity
Official name
Skåne Blekinge Vattentjänst AB
National registration number
556924-3180
Type of contracting authority or entity
Public undertaking, controlled by a local authority
Main activity
Water-related activities
The contract is awarded by a central purchasing body
No
The procurement is conducted on behalf of an other entity
No
2. Object
Title
Nytt vattenverk i Nymölla 2023
Description
Upphandlingen avser projektering och utförande av nytt grundvattenverk med dimensionerande dricksvattenproduktion om 4500 m3/d i Nymölla, Bromölla kommun. Befintligt vattenverk på fastigheten Gualöv 3:59 har tjänat ut och ska ersättas med ett nytt vattenverk på intilliggande fastighet Gualöv 3:77. Vattenverket ska anordnas med självfall från oxidation till lågreservoar. I processen ingår bland annat oxidation, snabbfilter, spolavloppshantering, UV-aggregat och lågreservoar. Kontraktsarbetena ska vara färdigställda och tillgängliga för slutbesiktning senast 2026-03-31.
Main CPV-code
45231300-8 Anläggningsarbete för vatten- och avloppsledningar
Estimated value
55,000,000.00
Information about lots
No lots
Additional CPV codes
45231300-8 - Anläggningsarbete för vatten- och avloppsledningar
Place of performance (NUTS-code)
SE224 Skåne län
Contract period start
4/1/2024
Contract period end
3/31/2026
3. Legal, economic, financial and technical information
Environmental requirements
Requesting compliance with an ISO 14001 environmental management system, other than the eco-management and audit scheme (EMAS) established by Regulation (EC) No 1221/2009
Subject to law on procurement statistics
Yes
4. Procedure
Type of procedure
Other single stage procedure
An electronic auction will be used
No
A dynamic purchasing system is used
No
Information about dynamic purchasing system
The procurement concerns a framework agreement
No
Framework agreement type (if applicable)
Time limit for receipt of tenders or requests to participate
10/2/2023
Tender valid till
1/2/2024
6. Complementary info
National procurement number
KA12015
Date for initial dispatch of the notice
7/6/2023