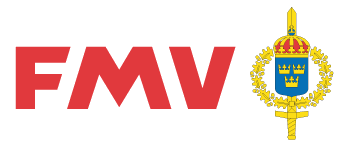 22FMV1538 - Ramavtal rescEU PPE
To participate visit
FMV Leverantörsportal
and register interest. You may need to create a user account at FMV Leverantörsportal if you do not already have one.
1. Contracting authority or entity
Official name
Försvarets materielverk
National registration number
202100-0340
Telephone
+46 8 782 40 00
Email address
registrator@fmv.se
Type of contracting authority or entity
Central government authority
The contract is awarded by a central purchasing body
No
The procurement is conducted on behalf of an other entity
Yes
2. Object
Reference number
22FMV1538
Description
Ramavtal avseende Personlig skyddsutrustning (PPE- Personal Protective Equipment) för påfyllnad av rescEU lager och/eller för andra kunders behov vid krissituationer. Ramavtalets syfte är att FMV vid behov snabbt ska kunna avropa varor för att fylla på krisberedaskapslager. Ramavtalet omfattar exempelvis ansiktsmasker FFP2 och FFP3, Visir (flergångsanvändning) och Skyddsrockar.
Main CPV-code
48814100-8 Sjukvårdssystem
Information about lots
No lots
Additional CPV codes
48814100-8 - Sjukvårdssystem
Place of performance (NUTS-code)
SE Sverige
Contract period start
4/1/2022
Contract period end
5/3/2024
Options description
Förlängningsklausul 1+1
3. Legal, economic, financial and technical information
Environmental requirements
Social requirements
Accessibility for all, Fair working conditions
Innovative requirements
The technical specifications are primarily based on functional and performance requirements, not on describing the technical solution.
Sheltered employment
not-known
Reserved procurement
Participation is reserved to organisations pursuing a public service mission and fulfilling other relevant conditions in the legislation.
Subject to law on procurement statistics
Yes
4. Procedure
An electronic auction will be used
No
A dynamic purchasing system is used
No
Information about dynamic purchasing system
The procurement concerns a framework agreement
Yes
Framework agreement type (if applicable)
Framework agreement, with reopening of competition
Time limit for receipt of tenders or requests to participate
6/23/2022
Tender valid till
10/31/2022
6. Complementary info
National procurement number
KA8092
Date for initial dispatch of the notice
6/8/2022
TED Notice number
2022/S 102-282622