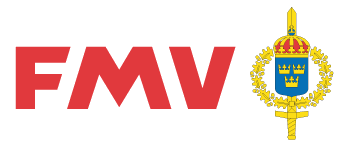 21FMV5660 - Lighting Equipment EOD
To participate visit
FMV Leverantörsportal
and register interest. You may need to create a user account at FMV Leverantörsportal if you do not already have one.
1. Contracting authority or entity
Official name
Försvarets materielverk
National registration number
202100-0340
Telephone
+46 8 782 40 00
Email address
registrator@fmv.se
Type of contracting authority or entity
Central government authority
The contract is awarded by a central purchasing body
No
The procurement is conducted on behalf of an other entity
No
2. Object
Title
Lighting Equipment EOD
Reference number
21FMV5660
Description
SWE: FMV har fått i uppdrag att anskaffa 30 st. arbetsplatsbelysningar till FM amröjförband. Belysningen är till för avancerad sökverksamhet där man har behov att söka av ett begränsat område efter dold elektronik och ammunitionseffekter. I områden där ljusförhållanden är begränsade är söktruppen beroende av ett mycket bra modulärt belysningssystem som är lätt att sätta upp. ENG: FMV has been assigned to procure 30 pieces of lighting equipment for FM amröjförband. The lighting equipment is intended to be used in advanced searching operations where there is a need to search a limited area for hidden electronics and explosive devices. In areas where the lighting conditions are limited, the search group is dependant on a very good modular lighting system which is easy to set up.
Main CPV-code
31500000-1 Belysningsarmatur och elektriska lampor
Information about lots
No lots
Additional CPV codes
31500000-1 - Belysningsarmatur och elektriska lampor, 31518100-1 - Strålkastarbelysning, 31520000-7 - Lampor och belysningsarmatur, 31521000-4 - Lampor, 31521300-7 - Bärbara elektriska lampor, 31527260-6 - Belysningssystem
Place of performance (NUTS-code)
SE Sverige
Contract period start
1/10/2022
Contract period end
8/31/2022
Options description
Möjlighet till köp i ytterligare tre år. Omfattningen på optionerna motsvarar maximalt 10 % av kontraktets värde.
3. Legal, economic, financial and technical information
Environmental requirements
Requesting compliance with an ISO 14024 Type I environmental label, Requesting compliance with the eco-management and audit scheme (EMAS), established by Regulation (EC) No 1221/2009, Requesting compliance with an ISO 14001 environmental management system, other than the eco-management and audit scheme (EMAS) established by Regulation (EC) No 1221/2009, Requesting compliance with the highest energy efficiency class (as defined by various legislation such as, for example, Regulation (EU) 626/2011 on air conditioners)
Social requirements
Human rights due diligence in global supply chains
Innovative requirements
Other
Subject to law on procurement statistics
Yes
4. Procedure
An electronic auction will be used
No
A dynamic purchasing system is used
No
Information about dynamic purchasing system
The procurement concerns a framework agreement
No
Framework agreement type (if applicable)
Time limit for receipt of tenders or requests to participate
12/1/2021
Tender valid till
8/31/2022
6. Complementary info
National procurement number
KA5446
Date for initial dispatch of the notice
11/5/2021
TED Notice number
2021/S 215-564286