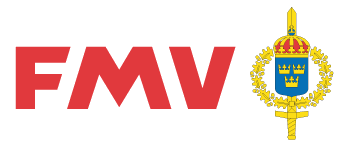 21FMV2828 - Repskyddspresenning
To participate visit
FMV Leverantörsportal
and register interest. You may need to create a user account at FMV Leverantörsportal if you do not already have one.
1. Contracting authority or entity
Official name
Försvarets materielverk
National registration number
202100-0340
Telephone
+46 8 782 40 00
Email address
registrator@fmv.se
Type of contracting authority or entity
Central government authority
The contract is awarded by a central purchasing body
No
The procurement is conducted on behalf of an other entity
No
2. Object
Reference number
21FMV2828
Description
Upphandling omfattar repskyddspresenningar till Försvarsmakten. I upphandlingen ingår, utöver efterfrågat antal repskyddspresenningar, även tilläggsoption på ytterligare ett antal repskyddspresenningar samt reservdelar.
Main CPV-code
39522100-8 Presenningar, markiser och jalusier
Information about lots
No lots
Additional CPV codes
39522100-8 - Presenningar, markiser och jalusier, 39522110-1 - Presenningar
Place of performance (NUTS-code)
SE Sverige
Contract period start
1/22/2022
Contract period end
12/31/2023
Options description
Repskyddspresenningar och reservdelar.
3. Legal, economic, financial and technical information
Environmental requirements
Requesting compliance with the eco-management and audit scheme (EMAS), established by Regulation (EC) No 1221/2009
Subject to law on procurement statistics
Yes
4. Procedure
An electronic auction will be used
No
A dynamic purchasing system is used
No
Information about dynamic purchasing system
The procurement concerns a framework agreement
No
Framework agreement type (if applicable)
Time limit for receipt of tenders or requests to participate
11/30/2021
Tender valid till
5/31/2022
6. Complementary info
National procurement number
KA5399
Date for initial dispatch of the notice
10/27/2021