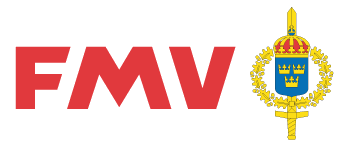 23FMVU9622 - SwAF Propulsion Systems C-130
To participate visit
FMV Leverantörsportal
and register interest. You may need to create a user account at FMV Leverantörsportal if you do not already have one.
1. Contracting authority or entity
Official name
Försvarets materielverk
National registration number
202100-0340
Telephone
+46 8 782 40 00
Email address
registrator@fmv.se
Type of contracting authority or entity
Central government authority
The contract is awarded by a central purchasing body
No
The procurement is conducted on behalf of an other entity
Yes
2. Object
Title
SwAF Propulsion Systems C-130
Reference number
23FMVU9622
Description
In order to meet requirements for service deliveries in the aviation area, FMV needs to sign a new maintenance agreement for TP84 (C-130) Propulsion System. The current contract expires on 2023-12-31. The framework agreement shall be valid for 3 years with the possibility of two extension options of 2 years each.
Main CPV-code
50211210-2 Reparation och underhåll av flygplansmotorer
Information about lots
No lots
Additional CPV codes
34934000-3 - Propellerblad, 50211210-2 - Reparation och underhåll av flygplansmotorer, 60444000-2 - Drift av flygplan
Place of performance (NUTS-code)
SE1 Östra Sverige
Contract period start
1/1/2024
Contract period end
12/31/2030
Options description
Förlängningsoptioner
3. Legal, economic, financial and technical information
Environmental requirements
Subject to law on procurement statistics
Yes
4. Procedure
Type of procedure
Negotiated with prior publication of a call for competition / competitive with negotiation
An electronic auction will be used
No
A dynamic purchasing system is used
No
Information about dynamic purchasing system
The procurement concerns a framework agreement
Yes
Framework agreement type (if applicable)
Framework agreement, without reopening of competition
Time limit for receipt of tenders or requests to participate
9/22/2023
Tender valid till
3/22/2024
6. Complementary info
National procurement number
KA12761
Date for initial dispatch of the notice
9/14/2023
TED Notice number
2023/S 158-502524