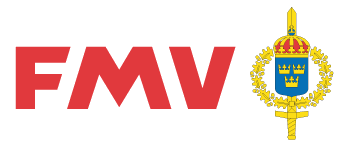 21FMV4312 - Ramavtal tekniska konsulter för ledningssystemsmateriel
To participate visit
FMV Leverantörsportal
and register interest. You may need to create a user account at FMV Leverantörsportal if you do not already have one.
1. Contracting authority or entity
Official name
Försvarets materielverk
National registration number
202100-0340
Telephone
+46 8 782 40 00
Email address
registrator@fmv.se
Type of contracting authority or entity
Central government authority
The contract is awarded by a central purchasing body
No
The procurement is conducted on behalf of an other entity
No
2. Object
Title
Ramavtal tekniska konsulter för ledningssystemsmateriel
Reference number
21FMV4312
Description
Denna upphandling avser ramavtal för tekniska konsulttjänster för (3) teknikområdena; C2 , ledningsplatser och Radio. Syftet med ramavtalet är att FMV ska kunna få stöd och helhetsåtagande av en leverantör avseende framtagande av tekniskt underlag av en leverantör per teknikområde inom verksamhetsområdet Ledningssystemmateriel. Uppdraget avser inhyrd personal samt uppdragskonsulter.
Main CPV-code
72220000-3 Systemtjänster och tekniska konsulttjänster
Information about lots
No lots
Additional CPV codes
72220000-3 - Systemtjänster och tekniska konsulttjänster
Place of performance (NUTS-code)
SE Sverige
Contract period start
6/9/2021
Contract period end
7/9/2021
3. Legal, economic, financial and technical information
Environmental requirements
Subject to law on procurement statistics
Yes
4. Procedure
Type of procedure
Negotiated with prior publication of a call for competition / competitive with negotiation
An electronic auction will be used
No
A dynamic purchasing system is used
No
Information about dynamic purchasing system
The procurement concerns a framework agreement
Yes
Framework agreement type (if applicable)
Framework agreement, without reopening of competition
Time limit for receipt of tenders or requests to participate
8/13/2021
6. Complementary info
National procurement number
KA2955
Date for initial dispatch of the notice
6/22/2021
TED Notice number
2021/S 119-316572