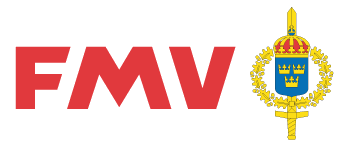 21FMV8453 - Omsättning belysta skyltar F21 Kallax
To participate visit
FMV Leverantörsportal
and register interest. You may need to create a user account at FMV Leverantörsportal if you do not already have one.
1. Contracting authority or entity
Official name
Försvarets materielverk
National registration number
202100-0340
Telephone
+46 8 782 40 00
Email address
registrator@fmv.se
Type of contracting authority or entity
Central government authority
The contract is awarded by a central purchasing body
No
The procurement is conducted on behalf of an other entity
No
2. Object
Title
Omsättning belysta skyltar F21 Kallax
Reference number
21FMV8453
Description
FMV avser att upphandla omsättning av belysta skyltar på Luleå/Kallax flygplats. Entreprenaden omfattar: rivning/demontering av befintliga skyltar, leverans av nya belysta skyltar, fundament och stolpar, installation av nya belysta skyltar, förläggning, skarvning och kapning av armaturkablar för skyltar och injustering av CCR (Constant Current Regulator) för skyltanläggning. Planerad annonsering av huvudannonsen är Q1-2022 och byggstart Q3-2022, såväl tidpunkt som omfattning kan komma att ändras.
Main CPV-code
34995000-8 Lampor för flygledning och flygbelysning
Information about lots
No lots
Additional CPV codes
34960000-4 - Flygplatsutrustning, 34995000-8 - Lampor för flygledning och flygbelysning, 34997200-4 - Flygplatsbelysning, 34997210-7 - Belysning för start- och landningsbanor, 45315100-9 - Eltekniska installationer
Place of performance (NUTS-code)
SE332 Norrbottens län
3. Legal, economic, financial and technical information
Environmental requirements
Subject to law on procurement statistics
Yes
4. Procedure
An electronic auction will be used
No
A dynamic purchasing system is used
No
Information about dynamic purchasing system
The procurement concerns a framework agreement
No
Framework agreement type (if applicable)
Tender valid till
12/30/2022
6. Complementary info
National procurement number
KA6157
Date for initial dispatch of the notice
12/25/2021