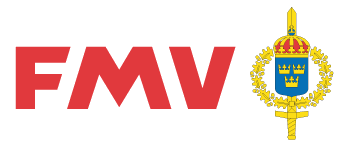 22FMVU7415 - Banrengöringsfordon till Flygvapnet
To participate visit
FMV Leverantörsportal
and register interest. You may need to create a user account at FMV Leverantörsportal if you do not already have one.
1. Contracting authority or entity
Official name
Försvarets materielverk
National registration number
202100-0340
Telephone
+46 8 782 40 00
Email address
registrator@fmv.se
Type of contracting authority or entity
Central government authority
The contract is awarded by a central purchasing body
No
The procurement is conducted on behalf of an other entity
No
2. Object
Title
Banrengöringsfordon till Flygvapnet
Reference number
22FMVU7415
Description
FMV har ett uppdrag att anskaffa banrengöringsfordon till flygvapnets fälthållningstjänst. Fordonen är redan anskaffade och denna upphandling avser banrengöringsaggregaten, som ska integreras med fordonen till ett ekipage. Upphandlingen kommer att resultera i två avtal: Ett avser materielanskaffning och det andra avser vidmakthållande. Position 1-7 kommer vara FMV kontrakt, position 8-10 kommer vara FM kontrakt. Leveranskontrakt har en giltighetstid på 7 år. Ramavtalet för vidmakthållande har en giltighetstid på 3+2+2 år.
Main CPV-code
42995000-7 Diverse rengöringsmaskiner
Additional CPV codes
34310000-3 - Maskiner och maskindelar, 34311000-0 - Maskiner, 34921000-9 - Utrustning för väghållning, 34921200-1 - Sopmaskiner för start- och landningsbanor, 42995000-7 - Diverse rengöringsmaskiner
Place of performance (NUTS-code)
SE Sverige
Contract period start
1/11/2023
Contract period end
2/10/2023
5. Award
Number of tenders received
2
Number of tenders received from tenderers from other EU Member States
0
Number of tenders received from tenderers from non-EU Member States
0
Number of tenders received from SMEs
2
Will part of the contract be subcontracted?
No
Justification for direct award
Additional description of direct award
Dynamic purchasing system termination
No
Decision date
4/26/2023 11:08:28 AM
Award decision basis
Price
Awarded tender
Official name of tenderer
Aebi Schmidt Sweden AB
National registration number
556371-6025
Contact person email
per.green@aebi-schmidt.com
Contact person telephone
0142-299047
6. Complementary info
National procurement number
KA11071
Date for initial dispatch of the notice
5/24/2023