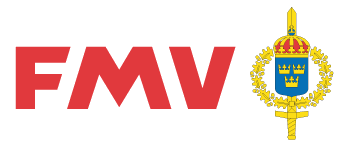 20FMV6535 - Från uppdrag: VMH PC-dart
To participate visit
FMV Leverantörsportal
and register interest. You may need to create a user account at FMV Leverantörsportal if you do not already have one.
1. Contracting authority or entity
Official name
Försvarets materielverk
National registration number
202100-0340
Telephone
+46 8 782 40 00
Email address
registrator@fmv.se
Type of contracting authority or entity
Central government authority
The contract is awarded by a central purchasing body
No
The procurement is conducted on behalf of an other entity
No
2. Object
Title
Från uppdrag: VMH PC-dart
Reference number
20FMV6535
Description
PC-Dart är en programvara som är levererad till och har använts av Försvarsmakten sedan mitten av 90-talet. Programvaran ägs och förvaltats av AFRY. FMV har över tid haft beställningar avseende vidmakthållande av programvaran. Programvaran PC-Dart är en viktig komponent för att kunna lösa stora delar av Försvarsmaktens behov av meddelandehantering på taktisk och operativ nivå. Vidare avser detta kontrakt stödja löpande underhåll av programvaran samt upprätta supportgränsyta för slutanvändare och integratörer.
Main CPV-code
64216100-4 Elektroniska meddelanden
Additional CPV codes
64216100-4 - Elektroniska meddelanden
Place of performance (NUTS-code)
SE Sverige
Contract period start
2/10/2024
Contract period end
2/10/2024
Options description
Förlängningsoptioner.
5. Award
Number of tenders received
1
Number of tenders received from tenderers from other EU Member States
0
Number of tenders received from tenderers from non-EU Member States
0
Number of tenders received from SMEs
1
Will part of the contract be subcontracted?
No
Justification for direct award
The contract can be provided only by a particular economic operator because of exclusive rights, including intellectual property rights
Additional description of direct award
Programvaran PC-Dart stöder ett antal vitala funktioner, som efterfrågas av Försvarsmakten, vilka endast i sin helhet realiseras av PC-Dart. Enligt LUFS 4 kap 4§ 2p får en upphandlande myndighet genomföra upphandling enligt förhandlat förfarande utan föregående annonsering då det som ska upphandlas endast kan fullgöras av en leverantör p.g.a. ensamrätt. Den ensamrätt som leverantören AFRY/ÅF Digital Solutions AB har till källkoden för PC-Dart gör att endast denna leverantör kan vidareutveckla PC-Dart så att programvaran uppfyller ställda krav.
Dynamic purchasing system termination
Yes
Decision date
2/16/2021 10:14:26 AM
Award decision basis
Best price-quality ratio
Awarded tender
Official name of tenderer
ÅF Digital Solutions AB
National registration number
556866-4444
Contact person email
peter.sidenbladh@afry.com
6. Complementary info
National procurement number
KA1781
Date for initial dispatch of the notice
4/8/2021