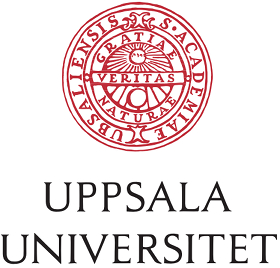 UH 2020/92 - IT-infrastruktur
To participate visit
Kommers Annons eLite
and register interest. You may need to create a user account at Kommers Annons eLite if you do not already have one.
1. Contracting authority or entity
Official name
Uppsala Universitet
National registration number
202100-2932
Type of contracting authority or entity
Central government authority
The contract is awarded by a central purchasing body
No
The procurement is conducted on behalf of an other entity
No
2. Object
Reference number
UH 2020/92
Description
Upphandlingen omfattar avropsberättigade myndigheters/motsvarandes behov av anbudsgivarens hela utbud av nätverks-, server- och lagringsprodukter, produktnära tillbehör (t.ex. minnen, nätverksadaptrar, nätaggregat, carepacks) samt produktnära tjänster och konsulttjänster enligt angivna krav och förutsättningar i denna upphandling.
Main CPV-code
30200000-1 Datorer och datamateriel
Information about lots
Konsulttjänster inom IT-infrastruktur, Lagringsprodukter, Nätverksprodukter, Serverprodukter
Additional CPV codes
30200000-1 - Datorer och datamateriel, 30230000-0 - Datorrelaterad utrustning, 30233000-1 - Lagringsmedier och läsenheter, 30234000-8 - Lagringsmedier, 32580000-2 - Datautrustning, 48800000-6 - Informationssystem och servrar, 48820000-2 - Servrar, 48822000-6 - Datorservrar, 72000000-5 - IT-tjänster: konsultverksamhet, programvaruutveckling, Internet och stöd, 72317000-0 - Datalagring
Place of performance (NUTS-code)
SE121 Uppsala län
Contract period start
2/22/2022
Contract period end
2/22/2022
5. Award
Number of tenders received
9
Number of tenders received from tenderers from other EU Member States
0
Number of tenders received from tenderers from non-EU Member States
0
Number of tenders received from SMEs
9
Will part of the contract be subcontracted?
Justification for direct award
Additional description of direct award
Dynamic purchasing system termination
Yes
Decision date
3/9/2021 9:20:27 AM
Awarded tender
Official name of tenderer
Addpro AB
National registration number
556990-8485
Contact person email
maria.althini@addpro.se
Contact person telephone
0736330969
Evaluation area
Lagringsprodukter
Award decision basis
Best price-quality ratio
Evaluation area
Serverprodukter
Award decision basis
Best price-quality ratio
Awarded tender
Official name of tenderer
Cristie Nordic AB
National registration number
556482-3333
Contact person email
magnus.thunberg@cristie.se
Contact person telephone
+46-8 718 43 30
Evaluation area
Konsulttjänster inom IT-infrastruktur
Award decision basis
Best price-quality ratio
Awarded tender
Official name of tenderer
Shibuya AB
National registration number
556192-0025
Contact person email
fanny.warme@zango.se
Contact person telephone
0736200105
Evaluation area
Serverprodukter
Award decision basis
Best price-quality ratio
Evaluation area
Konsulttjänster inom IT-infrastruktur
Award decision basis
Best price-quality ratio
Awarded tender
Official name of tenderer
Wincore AB
National registration number
556518-9130
Contact person email
udc@wincore.se
Contact person telephone
0737380168
Evaluation area
Serverprodukter
Award decision basis
Best price-quality ratio
Evaluation area
Lagringsprodukter
Award decision basis
Best price-quality ratio
Awarded tender
Official name of tenderer
Atea Sverige AB
National registration number
556448-0282
Contact person email
gunnar.hogberg@atea.se
Contact person telephone
018-653805
Evaluation area
Serverprodukter
Award decision basis
Best price-quality ratio
Evaluation area
Nätverksprodukter
Award decision basis
Best price-quality ratio
Evaluation area
Lagringsprodukter
Award decision basis
Best price-quality ratio
Evaluation area
Konsulttjänster inom IT-infrastruktur
Award decision basis
Best price-quality ratio
Awarded tender
Official name of tenderer
Aranya AB
National registration number
556963-3737
Contact person email
mia.jansson@aranya.se
Contact person telephone
0708474718
Evaluation area
Nätverksprodukter
Award decision basis
Best price-quality ratio
Awarded tender
Official name of tenderer
Advania Sverige AB
National registration number
556214-9996
Contact person email
dc.avrop@advania.se
Evaluation area
Serverprodukter
Award decision basis
Best price-quality ratio
Evaluation area
Nätverksprodukter
Award decision basis
Best price-quality ratio
Evaluation area
Lagringsprodukter
Award decision basis
Best price-quality ratio
Evaluation area
Konsulttjänster inom IT-infrastruktur
Award decision basis
Best price-quality ratio
Awarded tender
Official name of tenderer
Proact IT Sweden AB
National registration number
556328-2754
Contact person email
rickard.fagerberg@proact.se
Evaluation area
Lagringsprodukter
Award decision basis
Best price-quality ratio
6. Complementary info
National procurement number
KA1713
Date for initial dispatch of the notice
3/30/2021