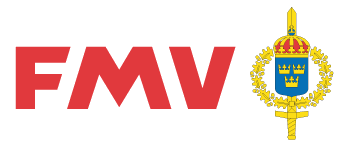 22FMV3900 - Real-Time Recording System
To participate visit
FMV Leverantörsportal
and register interest. You may need to create a user account at FMV Leverantörsportal if you do not already have one.
1. Contracting authority or entity
Official name
Försvarets materielverk
National registration number
202100-0340
Telephone
+46 8 782 40 00
Email address
registrator@fmv.se
Type of contracting authority or entity
Central government authority
The contract is awarded by a central purchasing body
No
The procurement is conducted on behalf of an other entity
No
2. Object
Title
Real-Time Recording System
Reference number
22FMV3900
Description
The Swedish Defense Material Adminstration Vidsel Test Range (FMV VTR) use Inter Range Instrumentation Group (IRIG) 106 Chapter 10 compatible recorders to record real-time telemetry. New security requirements, added capability for Telemetry over Internet Protocol (TMoIP) and life cycle management as a part of the ongoing range telemetry upgrade to support increasing customer demands, means that range recording capability must be upgraded. This request for tender is four (4) IRIG 106 telemetry recorders.
Main CPV-code
32350000-1 Delar till ljud- och videoutrustning
Additional CPV codes
32350000-1 - Delar till ljud- och videoutrustning
Place of performance (NUTS-code)
SE Sverige
Contract period start
10/17/2022
Contract period end
12/31/2023
5. Award
Number of tenders received
3
Number of tenders received from tenderers from other EU Member States
2
Number of tenders received from tenderers from non-EU Member States
1
Number of tenders received from SMEs
3
Highest offer
1350000.0000
Will part of the contract be subcontracted?
Justification for direct award
Additional description of direct award
Dynamic purchasing system termination
No
Award decision basis
Best price-quality ratio
Awarded tender
Official name of tenderer
Telspan Data
National registration number
079430565
Contact person email
clloyd@telspandata.com
Contact person telephone
19252342530
6. Complementary info
National procurement number
KA8760
Date for initial dispatch of the notice
11/24/2022