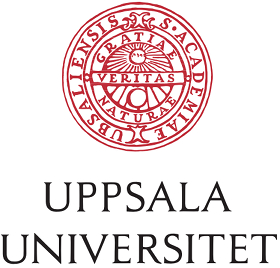 UH2020/42 - Online carreer programmes for early stage researchers adn PhD-students
To participate visit
Kommers Annons eLite
and register interest. You may need to create a user account at Kommers Annons eLite if you do not already have one.
1. Contracting authority or entity
Official name
Uppsala Universitet
National registration number
202100-2932
Type of contracting authority or entity
Central government authority
The contract is awarded by a central purchasing body
No
The procurement is conducted on behalf of an other entity
No
2. Object
Title
Online carreer programmes for early stage researchers adn PhD-students
Reference number
UH2020/42
Description
Many researchers are in the early stages of their career work at Uppsala University. The university wants to support these individuals in their career planning, both within Academia and if they choose to look for work outside of Academia in the future. Uppsala University is now seeking online career support programmes; one for postdocs and another for doctoral students. The aim is to give both these target groups relevant and practical tools in order to identify both professional goals and the steps that should be taken to achieve them. Online support is to be in the form of a study programme with clear learning outcomes. After completing the programme, participants will be equipped to make well-informed decisions concerning their professional future. Uppsala University estimates that a total of approx. 50 postdocs per year and approx. 50 doctoral students per year will want to register for the respective programmes, and welcomes tenders per postdoc participant and per doctoral student participant.
Main CPV-code
85312300-2 Vägledning och rådgivning
Additional CPV codes
85312300-2 - Vägledning och rådgivning
Place of performance (NUTS-code)
SE121 Uppsala län
Contract period start
9/30/2023
Contract period end
9/30/2023
5. Award
Number of tenders received
1
Number of tenders received from tenderers from other EU Member States
0
Number of tenders received from tenderers from non-EU Member States
1
Number of tenders received from SMEs
1
Will part of the contract be subcontracted?
Justification for direct award
Additional description of direct award
Dynamic purchasing system termination
Yes
Decision date
9/29/2020 5:03:03 PM
Awarded tender
Official name of tenderer
The Outset Trust trading as PostdocTraining
National registration number
19925159501
Contact person email
stephen@postdoctraining.com
Contact person telephone
+61 432 889699
6. Complementary info
National procurement number
KA1265
Date for initial dispatch of the notice
2/19/2021