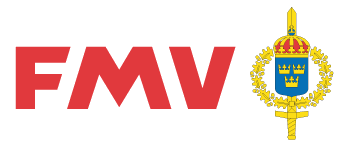 21FMV1390 - Från uppdrag: traineeprogram
To participate visit
FMV Leverantörsportal
and register interest. You may need to create a user account at FMV Leverantörsportal if you do not already have one.
1. Contracting authority or entity
Official name
Försvarets materielverk
National registration number
202100-0340
Telephone
+46 8 782 40 00
Email address
registrator@fmv.se
Type of contracting authority or entity
Central government authority
The contract is awarded by a central purchasing body
No
The procurement is conducted on behalf of an other entity
No
2. Object
Title
Från uppdrag: traineeprogram
Reference number
21FMV1390
Description
FMV avser teckna ramavtal med en (1) leverantör. Den årliga inköpsvolymen uppskattas till max 12 miljoner SEK per år. Specifik inköpsvolym kan inte garanteras, utan beror på beställarens behov. Leverantören ska i samarbete med FMV skräddarsy utbildningsprogram och lärande i arbete hos FMV. Leverantören ska även inneha arbetsgivaransvaret för konsulterna under programtiden. Programmet ska omfatta cirka 7-10 konsulter. I leverantörens uppdrag ingår även annonsering utifrån kravprofil, marknadsföring och rekrytering till traineeprogrammet, hantera onboarding, uppföljning samt offboarding av konsult, planera och genomföra utbildning av konsulter och mentorer. För mer information Se bilaga 2 uppdragsbeskrivning. Start för traineeprogrammet ska kunna ske den 6 september 2021.
Main CPV-code
80000000-4 Undervisning och utbildning
Estimated value
11,400,000.00
Additional CPV codes
80000000-4 - Undervisning och utbildning, 80570000-0 - Personlighetsutvecklande utbildning
Place of performance (NUTS-code)
SE Sverige
Contract period start
2/22/2021
Contract period end
3/24/2021
5. Award
Number of tenders received
7
Number of tenders received from tenderers from other EU Member States
0
Number of tenders received from tenderers from non-EU Member States
0
Number of tenders received from SMEs
7
Will part of the contract be subcontracted?
Justification for direct award
Additional description of direct award
Dynamic purchasing system termination
Yes
Decision date
4/20/2021 4:55:21 PM
Award decision basis
Best price-quality ratio
Awarded tender
Official name of tenderer
Nexer Tech Talent AB
National registration number
556975-4962
Contact person email
bid@sigma.se
6. Complementary info
National procurement number
KA1432
Date for initial dispatch of the notice
7/7/2021