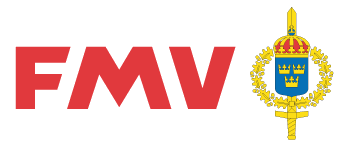 22FMVU6992 - PAS Marin EOD
To participate visit
FMV Leverantörsportal
and register interest. You may need to create a user account at FMV Leverantörsportal if you do not already have one.
1. Contracting authority or entity
Official name
Försvarets materielverk
National registration number
202100-0340
Telephone
+46 8 782 40 00
Email address
registrator@fmv.se
Type of contracting authority or entity
Central government authority
The contract is awarded by a central purchasing body
No
The procurement is conducted on behalf of an other entity
No
2. Object
Reference number
22FMVU6992
Description
FMV har fått i uppdrag att upphandla personligt arbets- och skyddssystem (PAS marin EOD) för röjdykare. Upphandlingens mål är att upprätta ett ramavtal med möjlighet att avropa materielsystemet PAS. Materielsystemet består av flera delsystem vilket omfattar arbetsdräktssystem (fem lager), arbetsvästsystem, skyddshjälm med tillbehör, Varnings, Evakuering- och Räddningssystem (VERS), samt bär- och förvaringssystem. Materielsystemet PAS marin EOD består av en sammansättning av COTS/MOTS-produkter vilka genom konceptutvecklingsstöd från leverantör sammanfogas till ett färdigt materielkoncept. Avtalstiden är 3 år med möjlighet till förlängning via option om 2+2 år. Projektet kommer utveckla den slutliga konfigurationen tillsammans med leverantör inom ram för leveransposition 1 som även innehåller ILS, Systemsäkerhetsarbete och utbildningsstöd. FMV ska ha möjlighet att i ett första avrop beställa cirka 100 st kompletta system PAS Marin EOD, inom ramen för leveransposition 2. Position 2 omfattar även möjlighet till avrop för reservdelar och meranskaffning under avtalstiden för FMV och FM. Position 3 omfattar löpande tekniskt stöd och konceptutveckling.
Main CPV-code
35812200-1 Stridsdräkter
Information about lots
No lots
Additional CPV codes
35112000-2 - Räddnings- och nödutrustning, 35113000-9 - Säkerhetsutrustning, 35113430-2 - Säkerhetsvästar, 35113470-4 - Skyddsjackor och skyddsbyxor, 35811300-5 - Militära uniformer, 35812000-9 - Stridsuniformer, 35812200-1 - Stridsdräkter, 35812300-2 - Stridsutrustning, 35813000-6 - Militärhjälmar, 37412270-2 - Torrdräkter
Place of performance (NUTS-code)
SE Sverige
Contract period start
6/30/2023
Contract period end
6/30/2026
Options description
Förlängning av kontraktets giltighet, två (2) + två (2) år.
3. Legal, economic, financial and technical information
Environmental requirements
Requesting compliance with an ISO 14001 environmental management system, other than the eco-management and audit scheme (EMAS) established by Regulation (EC) No 1221/2009
Innovative requirements
Other
Subject to law on procurement statistics
Yes
4. Procedure
Type of procedure
Negotiated with prior publication of a call for competition / competitive with negotiation
An electronic auction will be used
No
A dynamic purchasing system is used
No
Information about dynamic purchasing system
The procurement concerns a framework agreement
Yes
Framework agreement type (if applicable)
Framework agreement, without reopening of competition
Time limit for receipt of tenders or requests to participate
11/28/2022
6. Complementary info
National procurement number
KA9679
Date for initial dispatch of the notice
10/28/2022
TED Notice number
2022/S 211-609214