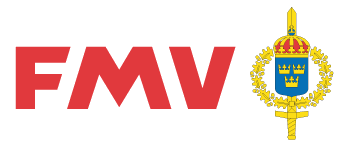 23FMVU8998 - Framework agreement Headquarter tent with accessories
To participate visit
FMV Leverantörsportal
and register interest. You may need to create a user account at FMV Leverantörsportal if you do not already have one.
1. Contracting authority or entity
Official name
Försvarets materielverk
National registration number
202100-0340
Telephone
+46 8 782 40 00
Email address
registrator@fmv.se
Type of contracting authority or entity
Central government authority
The contract is awarded by a central purchasing body
No
The procurement is conducted on behalf of an other entity
Yes
2. Object
Title
Framework agreement Headquarter tent with accessories
Reference number
23FMVU8998
Description
This framework agreement regard procurement of Headquarter tents for the Swedish Armed Forces. The maximum quantity for this framwork agreement is 1300 complete Headquarter tents, including a number of spareparts and accessories. We are planning an initial order of approx. 200 complete tents including floors, as a first call-off order once a framework agreement is in place. The framework agreements maximum validity period is seven (7) years, made up of a two (2) year contract and up to 5x1 year options.
Main CPV-code
39522530-1 Tält
Additional CPV codes
39522000-7 - Presenningar, båtsegel, segelbrädor eller flottar, markiser, jalusier, tält- och campingprodukter, 39522530-1 - Tält
Place of performance (NUTS-code)
SE Sverige
Contract period start
7/1/2023
Contract period end
6/30/2025
Options description
LUFS upphandling med optioner i tid. 5x1år.
5. Award
Number of tenders received
3
Number of tenders received from tenderers from other EU Member States
0
Number of tenders received from tenderers from non-EU Member States
0
Number of tenders received from SMEs
3
Will part of the contract be subcontracted?
Yes
Justification for direct award
Additional description of direct award
Dynamic purchasing system termination
No
Previous publication id
23FMVU8998
Decision date
9/8/2023 1:43:13 PM
Award decision basis
Price
Awarded tender
Official name of tenderer
Svensk Konstruktionstjänst AB
National registration number
556622-0611
Contact person email
marknad@svekon.se
Contact person telephone
0812088600
6. Complementary info
National procurement number
KA12016
Date for initial dispatch of the notice
11/27/2023